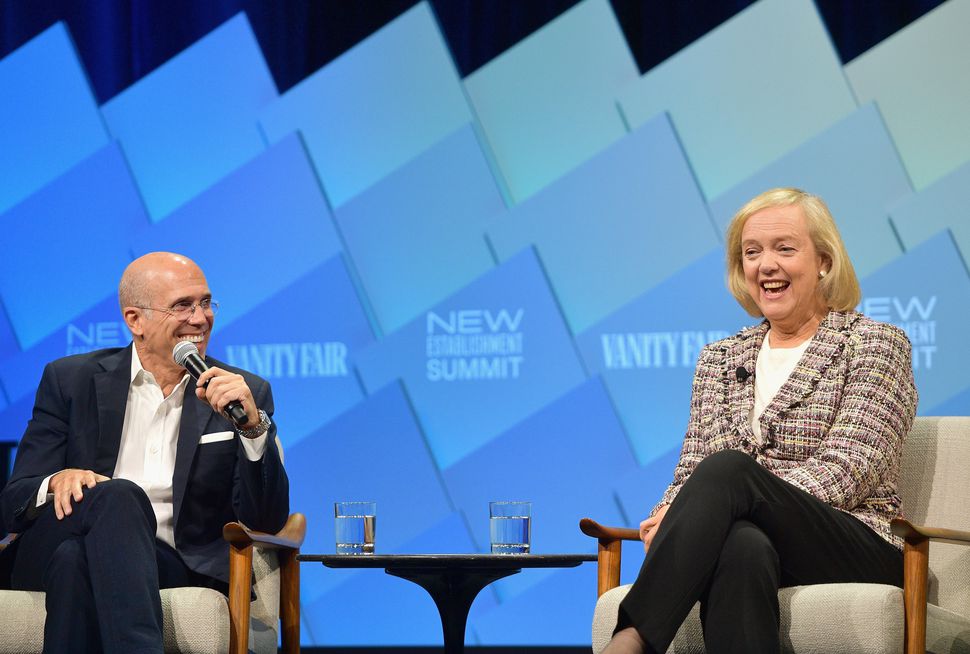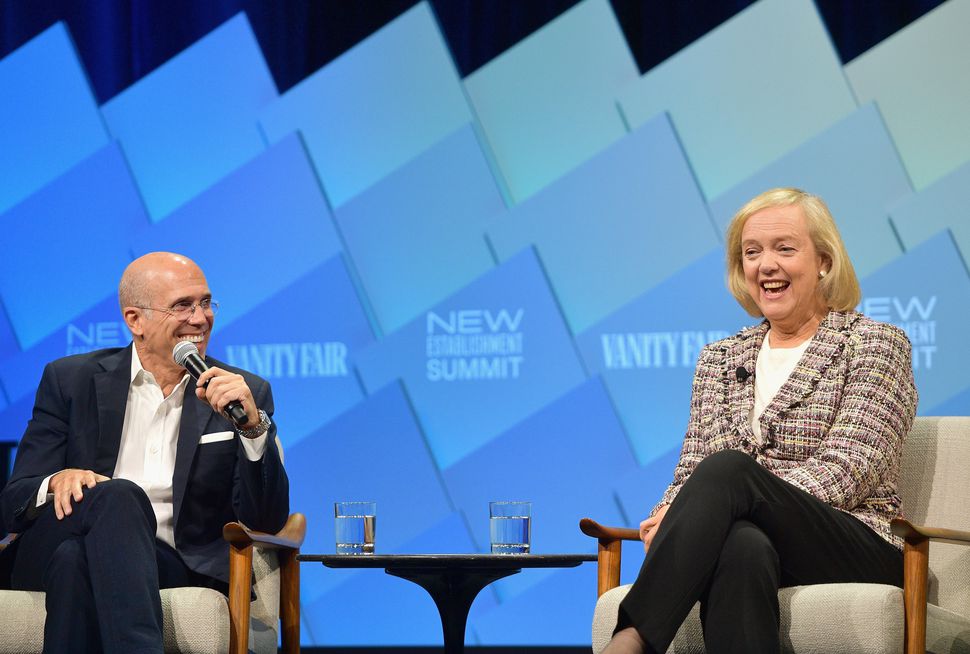 NewTV, the closely watched Hollywood startup with billion in funding from Hollywood studios, on Wednesday rechristened itself Quibi, a portmanteau of 'quick bites' — its go-to descriptor for the high-end, short-form shows it hopes you'll stream on your phone.
NewTV has made bold promises about its ambitions, but it's entering into a competitive field that's only getting more crowded. Its mobile-first video service is shooting to deliver HBO-level quality shows in YouTube-like short form snippets. But it must compete not only with YouTube and the traditional programmers like HBO, but also with Netflix, Amazon, Hulu, Facebook and — soon — Apple.
The company is headed up by Hollywood big shot Jeffrey Katzenberg and veteran Silicon Valley executive Meg Whitman, who spoke at the Vanity Fair New Establishment Summit Wednesday in Beverly Hills, California. They detailed a handful of programs they're developing for Quibi with big-name filmmakers:
Oscar-winner director Guillermo del Toro is creating a 'modern zombie story,' according to Katzenberg.
Sam Raimi, the director for the Spider-man trilogy and cult classic The Evil Dead, is making an anthology called 50 States of Fear.
Jason Blum, whose production company specializes in microbudget horror like the Paranormal Activity franchise and Get Out, is working on a project called Wolves and Villagers that Katzenberg described as Fatal Attraction 2.0.
Antoine Fuqua, the action/thriller director of Training Day, is making a two-and-a-half-hour story that modernizes Dog Day Afternoon.
After highlighting projects all led by men, Katzenberg said Quibi would be diverse and inclusive.
Earlier Wednesday, Bloomberg reported that NewTV was in talks with pop star Justin Timberlake and basketball great Kobe Bryant to make shows as well.
Quibi is reported expected to launch late next year and charge a month to watch video with advertising and a month commercial-free.