Gadgets
Man stops attempted break-in — with his doorbell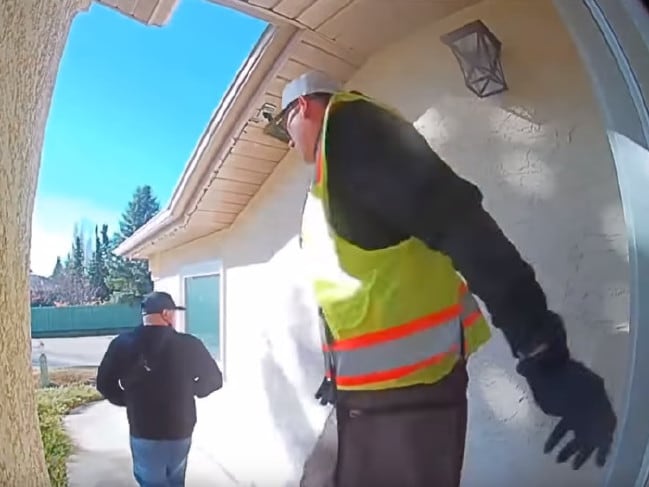 A HOMEOWNER has shared incredible video footage of the moment he was able to stop two men from allegedly breaking into his home with the help of a tiny hidden device.
Clem Ho lives in Edmonton, Canada and installed a smart doorbell at his front door.
The doorbell is fitted with a hidden camera that is synched to Mr Ho's phone so he can monitor the front entrance of his house even when he isn't there.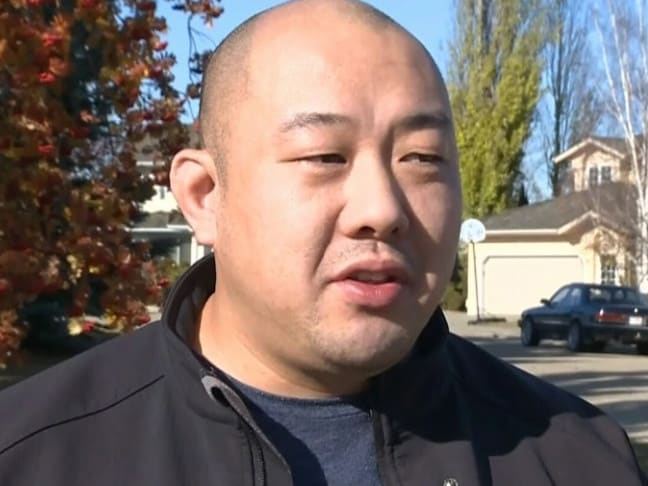 Posting the video to YouTube channel Viral Hog last week, Mr Ho said he had been at work when he received a "motion alert" on his phone that someone was at his front door.
"I activated the Live View feature on the app as it was unusual for someone to stop by my house in the middle of the day," Mr Ho said.
Footage recorded on his doorbell shows one of the men, wearing a bright yellow reflective safety vest, knocking repeatedly on the door and ringing the doorbell.
He pulls a glove out of his pocket before testing the lock on the door.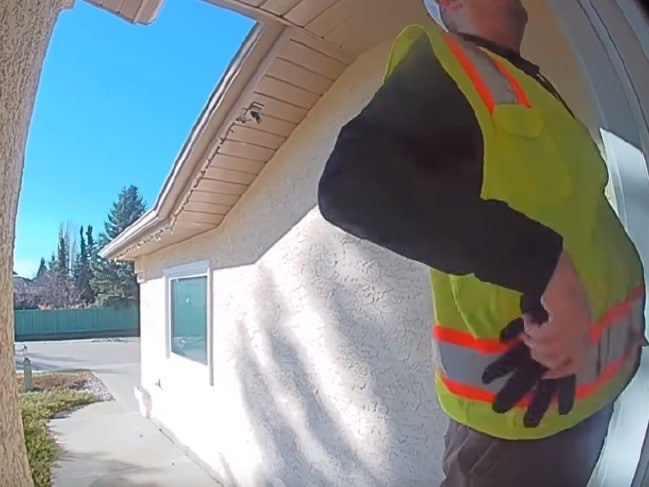 The man is then seen motioning to an accomplice waiting out on the street to come over.
"Initially I wasn't suspicious due to him being similarly dressed as utility and telecom workers in the area," Mr Ho said.
"My suspicion was aroused when the individual started banging on the door and looking into the house through the window on the door.
"Shortly after, a person wearing an NY Yankees cap, a dark jacket and blue jeans came up the step," he said.
"The person in the safety vest points to the video doorbell and the second person pulls a large screwdriver out of his backpack and hands it to the guy in the safety vest."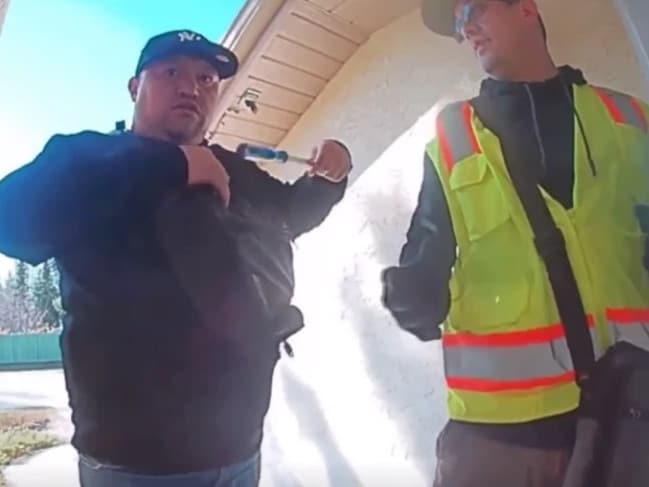 While his friend appears to keep watch, the man uses a screwdriver to "violently pry the door open and break in".
"He gets the door partially open and you can hear the alarm warning go off," Mr Ho said.
But according to Mr Ho, this is where he sprang into action with the help of his smart doorbell.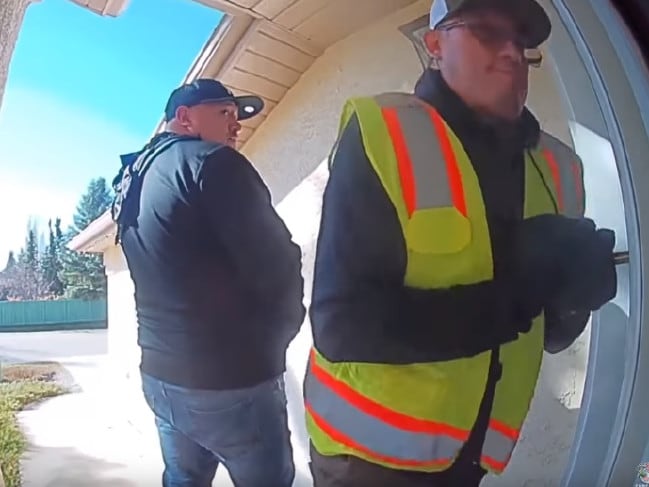 "Just as he gets the door open, I am able to activate the two-way talk function and tell them to get away from the door," he said.
"They both look shocked and take off."
The pair are seen racing off the property before a loud alarm is activated.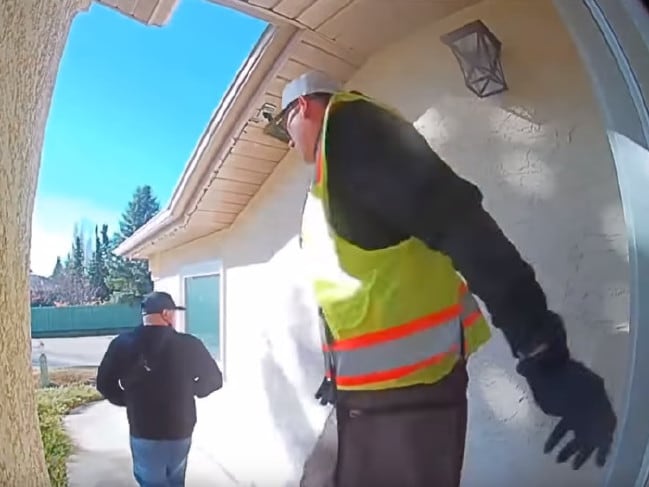 Mr Ho's quick thinking and warning message scared the pair off, but they did cause damage to his front door in the process.
Local police are investigating the attempted break-in and witnesses have come forward claiming to know the pair.
The incident comes after a Melbourne woman was caught stealing her neighbour's parcel on their apartment building CCTV.